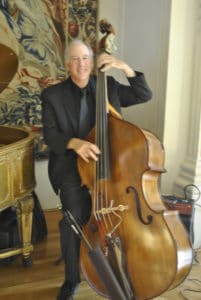 After an initial career as a traveling musician, Alan Bernstein studied music at the University of Rhode Island, where he earned his bachelor's and master's degrees in music education. For the next 29 years, he has been a music teacher, first in Fall River, MA and then in the Newport, RI public schools, where he served as Supervisor of the Arts in addition to directing bands, jazz ensemble and orchestra. Now retired from the public schools Mr. Bernstein is the Executive Director of the Community String Project in Bristol RI, directing youth and adult programs in string performance in an El Sistema based program. In addition to his school duties, Mr. Bernstein is a freelance double bassist performing with regional and national artists throughout the United States. Mr. Bernstein's compositions reflect his experience with the developmental needs of school musicians and are often fun vehicles for the development of stylistic and technical skills.
Reinforce listening skills, articulation, and style matching with this energetic call-and-response piece.
Your students will love this swing tune. Even better, the solo sections allow your students to work on improvisation required by the National Standards for Music Education.
Keeping all elements of the string orchestra version, winds and percussion have been added to further enhance the beauty and drama of the music. Students will be exposed to multi-movement work, rich in historic context and cultural references.
Take a musical tour through Colonial Newport, RI in this three-movement work! Contrasting styles depict the nearby harbor, slave trade burial grounds, and the historic White Horse Tavern.
This intermediate string orchestra arrangement of a traditional folk song will be sure to delight audiences.